Who loves maps? Are you one of those readers that references to the map when reading? Or gets upset when you flip to the front of the book and discover there isn't one? Because I am.
I love them with a capital L, and it drives me nuts when there isn't one for a fantasy series. I mean, I have a crazy imagination, but it's nice to have a little something to go by. My obsession with maps led to designing a map before I began writing the Aermian Feuds. My map has literally sat on my desk for ten months now. Three days ago I realized that I hadn't made a digital copy.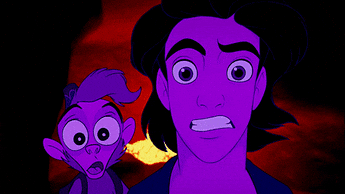 So the search began for a map program. Let me tell you, there are a million beta programs out there with some real potential, but I wanted something with great reviews. One kept popping up: Profantasy. So I decided to give it a go.
If you're a gamer it is amazing for maps, but there is definitely a learning curve. After many hours, and endless youtube tutorials, I finally had a map. It looked good but it wasn't anything like I imagined. It was stiff, and it didn't look like art. Again, not a bad thing, just not what I wanted. BUT if you want to design a castle or dungeon, Profantasy is killer. I could spend hours designing rooms. Also, it is reasonably priced.
I scoured the internet, lurked on many gaming/fantasy websites, and picked other authors brains. Still nothing new. I happened to log into Youtube, and a Photoshop design video was suggested. I clicked on it, and am so happy I did. It was the holy grail of all map making tutorials!!! It took me about 6 hours to design my map, but that was amidst caring for the wee beasties, homework, and making dinner. It turned out exactly how I imagined.
The tutorial is simple and easy to understand but it is tedious. You have to set time aside and focus on what you're doing, or you will miss a step. Each layer is extremely important to achieve the overall look.
I hope this helps so of y'all!
Lots of love,
Frost Kay